I thought in honor of my going back to work 2 days a week to do hair I would devote
Fridays
to a passion of mine...
Fashion
. All things
hair, makeup, clothes, jewelry, bags
. Pretty much all of those things that in the big scheme of things really don't matter, but are fun to think about anyway.
I thought I would kick off the first ever
"Fashion on Friday"
with a bang and share a few tips on eye makeup because let's face it...we all need a little help sometimes.
First off:
the key to any good application is a good tool. So let's talk brushes:
I use
Mary Kay brushes
. I'm pretty happy with them, and they are easy to use for anyone (even the makeup un-savvy because they are labeled with what they are to be used for). I gave my sister a set for Christmas a year ago and she loves them.
You can only buy these through a Mary Kay consultant, and to find one of those you can go
here
. I'm sure there are other great brushes out there, but seeing how these are the ones I use I'm going to talk about them. If you know of some other great brushes please feel free to leave a comment sharing your knowledge.
Secondly:
During the day it is best to do a lighter eye. I usually save a darker eye or even a smokey eye for the evening. The best tip I can give for making your eye makeup darker or a deeper shade is to dampen your brush down before you dip it into your shadow. This will make it go on darker than if applied dry.
The Shadow that I love the best for the dark - smokey eye is Mac. You can't beat it. Here is what its compact looks like:
This is my recommendation for the best smokey eye: Mac eye shadow in Black, and you can find it, and many other colors
here
:
But I also love a dark - smokey eye in other colors too, like purple. It looks great too.
Lastly:
Any eye should be highlighted with a lighter shade. I usually use a crystally white or cream. I always highlight just below my eyebrow (the length of the brow), and I always put just a dab on the inside corner of my eye by my nose. This will make your eyes look brighter and more of a focus. A great color for this is Mary Kay Crystalline: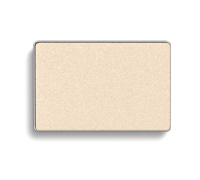 You can go
here
to see it and others that would work great!
Another key
to good eyeshadow application is blending. Nothing annoys me more than thick, gloppy looking shadow that you can see every line in. Don't get me wrong, you want to be able to see the different colors but not to the point where you can see every line.
So blend!



*Also if you choose to go light on the eye then it is allowed to go darker on the lip, and if you choose dark eyes remember to go with a lighter lipstick (you don't want to look too over done).



A few other things:
For super cute clothes for super affordable go check
this
out over at the
Tatertots and Jello
blog.
And for super great help with hair product check
this
out over at the
My Chihuahua Bites
blog.
I leave you with a fashion
"What Not To Wear"
:
Body suits are
Bad
! Leather, denim, plastic, you name it,
it should not be done! So let's leave the Body Suits for...