Welcome To
FMM
! I love friends and I am so glad you are here to join us!
You can go
HERE
to learn more about Monday's here at
All that is Good
and to get the
rules
!
I think one thing that makes friendship what it is, is how friends share everything! When I was younger I remember sharing
clothes
,
shoes
,
gossip
,
food
, and of course
advice
.
So Today We
Share
!!!
Please share
10
things that you can absolutely not live without and why!
So here I go:
1. Good Hair Spray: I love
Shaper
Hair Spray. It holds great without being all stiff and rock hard!
2. A good pair of jeans: I love
Seven Jeans
! They make your butt look great and they feel good. They are kind of pricey, but I say worth it!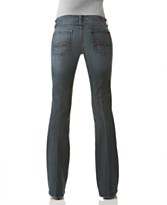 3. A new must try is:
Mary Kay Mineral Loose Powder Foundation
! It makes my skin look so even and smooth! I'm hooked!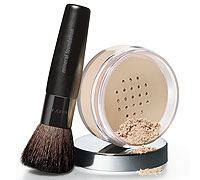 4.
Mary Kay lip gloss
! It stays on great and makes my lips feel nice and smooth!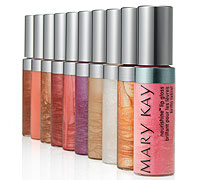 5.
New Balance tenni shoes
: Gray, and I don't know their name, but they are comfy and look good with jeans and shorts! Love 'em! And I'm on my second pair.
6.
Antiques
! I love the way they make things seem homier and add character to a home!
7. Eucerin Lotion: both my kids have really dry skin and though it is a little greasy, it works great on their skin and helps it to look and feel much better!
8.
Aveda Phomollient Styling Foam
: it gives my limp hair body and style!
9. Best Sweet tea?:
Red Diamond Baby
! You can't beat it and it tastes better than making it yourself and did I mention you don't have to make it yourself?!
10.
Mascara
: A good one is your best friend, and bad one can leave you feeling lumpy and stubby! I'm in need of some advice here girlfriends! What's a good one?!
T
here you have it! My advice on some great stuff that no girl should be without from one friend to another!
If any of you would be willing to host a

FMM

here on my blog I would love to have you! When you leave your comments just let me know! If you don't want to host your own here but you have a great idea, please let me know! I could use some

fresh ideas!
As always
thanks
for joining! Don't forget to sign in with
Mr. Linky
so we know where to find you!